Becca's Story #2 – Thanksgiving Traditions
Thanksgiving Traditions
Recently, I read a story about a lady and her horse.  It was a horse that she acquired due to a racing injury and ended up owning and loving for the next 21 years.  Each year for Thanksgiving, they made it a tradition to go riding, even if only for a few minutes, even if all the other folks at the barn were off with family and friends, even if either one of them were ill or feeling down.  It was a tradition they kept.  After all, that's what traditions are – something that we repeat over and over at a certain time for a certain reason.  This lady's reason was to celebrate the thanks she felt for having this wonderful creature in her life, her horse. Unfortunately, the horse eventually passed away, but the lady had a special holiday memory and tradition to cherish for a lifetime.
My Own Thanksgiving Tradition
As I read the story, tears stung my eyes.  I could feel the connection she had with her horse, and mostly because I have felt that same connection myself with my own horses.  There is nothing like that special feeling between horse and human, and it's made even more special by holiday traditions.  I, myself, have started my own tradition of spending time with the horses out at the barn on Thanksgiving day, and depending on the amount of time I have available, grooming them, riding them, or sometimes just standing there and talking to them, feeding a few special Thanksgiving treats.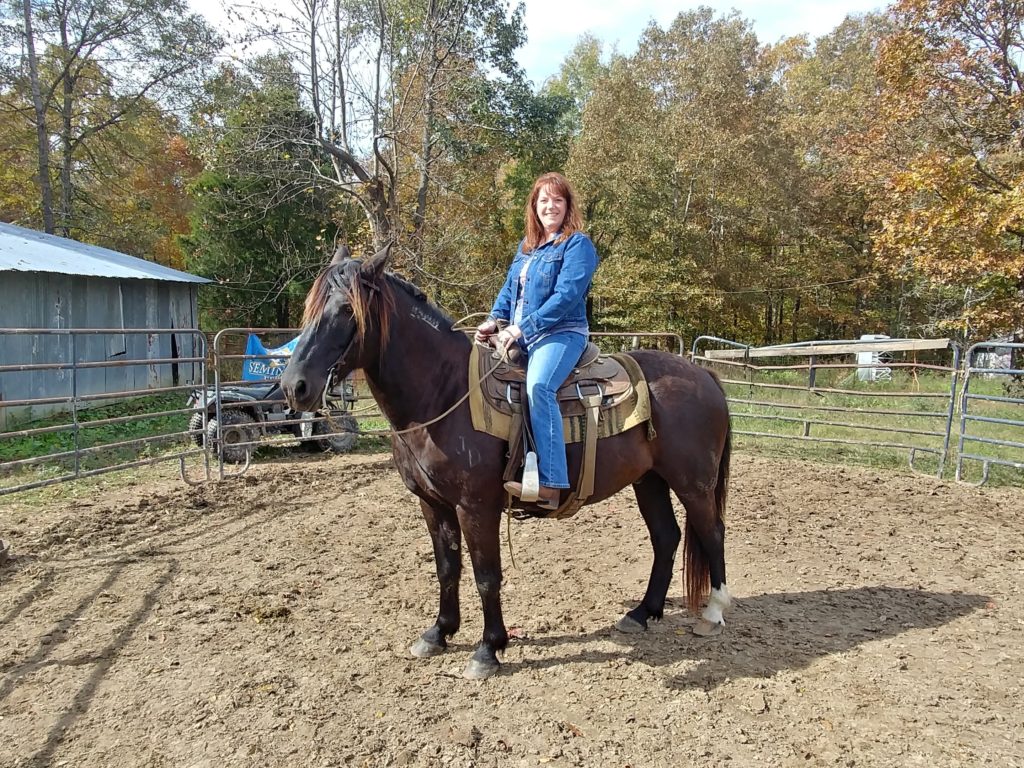 Feeling Thankful
Over the years, I have acquired a list of horses to be thankful for, so I thought I'd actually write them down and show my thanks publicly:
Angel – Paint Shetland pony – my first horse
Charlie – Grey Welsh pony – learned Hunter/Jumper on him
Rhythmwood  – Quarter Horse that no one else could make "go" besides me (even the adults)
Forble Paul  (Baby) – Sorrel Quarter Horse – rode him in many open shows as a child
Tuff Jo Sunday (Jo) – Grey Quarter Horse – ring sour and would buck me off every time I went in the show ring!
Jayhawker's Smarty (Smarty) – Sorrel Quarter Horse with blaze – would go western or English – won 3rd at Southern Regionals on her
Rusty's Excuse (Rusty) – Sorrel Quarter Horse – my best horse as a kid – this was the one – the horse of my life – still dream about this horse!
Nosey Reader (Luke) – Bay Quarter Horse – my trail and drill team horse
Sugar Rey Uno (Sugar) – Bay Roan grade stock horse – my current horse – still figuring her out!
Other horses/ponies of note:  Stormy, Rose, Little Black, Sandy, Annie, Dolly, Cookie, Samson, Little Annie, Dixie, Little Captain
Without these horses in my life, I wouldn't have learned as much as I have and I wouldn't have had as much joy.  Thank you to these horses for sharing life with me, and thank you to God for creating such amazing creatures that offer so much to their humans. What holiday traditions or horses are you thankful for?
Question: Do you have a favorite memory or tradition regarding holidays and horses?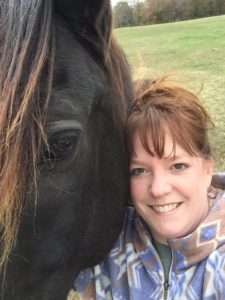 This story is reprinted from AlabamaHorseTalk.com. It was written on November 26, 2014.  Presently, due to having to downsize my farm, I have two minis, Twinkle and Silver.  I'm also borrowing a horse to ride this winter from my good friend Stan Smith of 3R Horsemanship.  He's a beautiful black mustang named JD, in honor of Stan's late daughter Julie Dawn.  Oh, how thankful I am to ride a living American icon!  Thank you, Stan!