Meet Hannah Marie Ross ... American Horse Talk presents the horse stories of our fellow horse lovers.  Thank you to Hannah for sharing her story and love of horses. If you would like to share your story or the fascinating story of someone you know who loves horses, please submit the story at: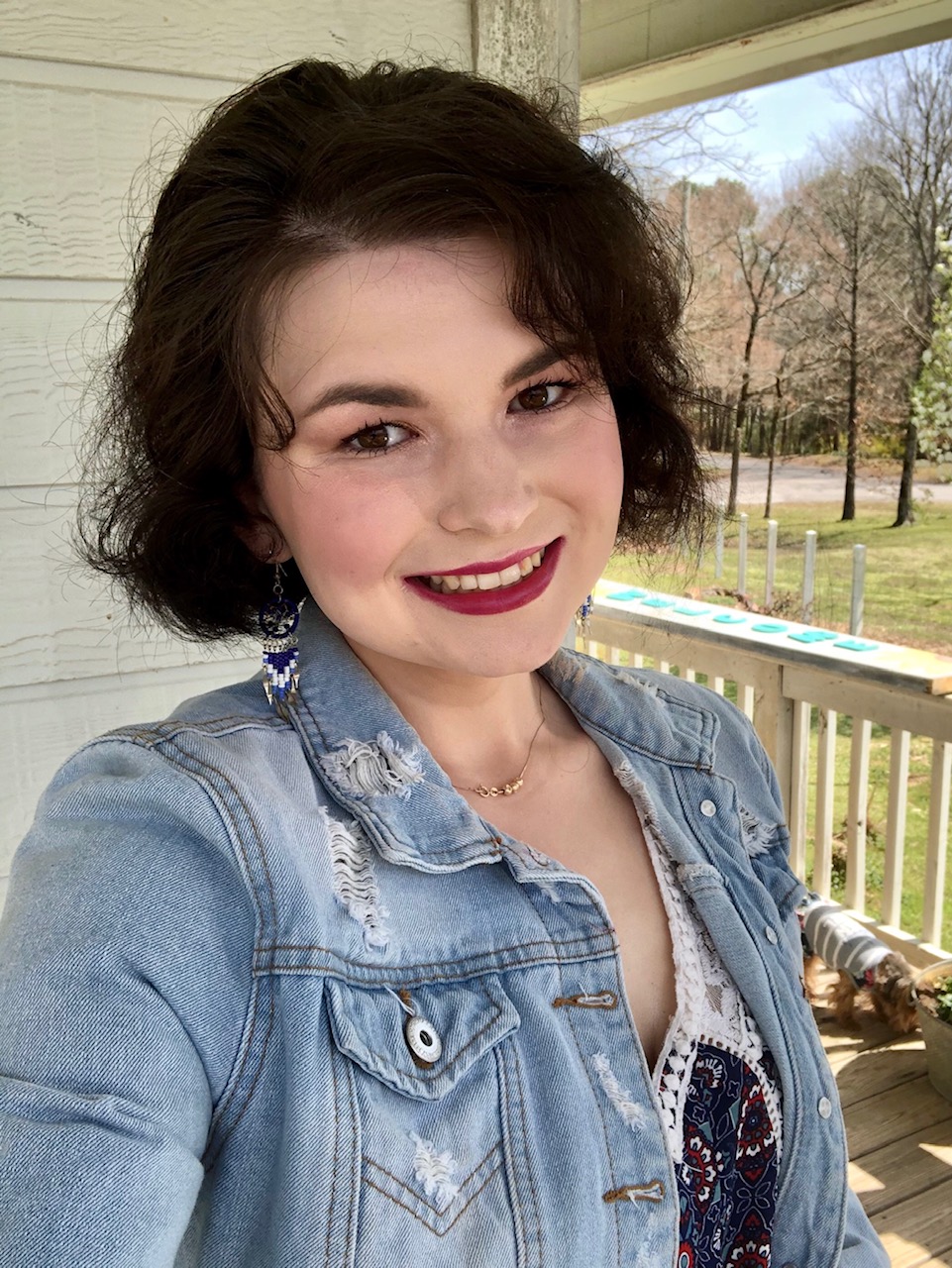 Meet Hannah Marie Ross
Hi, my name is Hannah and I live in Arkansas. I am 21 years old and have always admired equine animals. I have often been the only person in my family interested in equine animals, but I think I have begun to rub off on my mom though. I think she likes being "Grammy" to all the animals.
I got my first horse, Dusty who is a Haflinger when I was 13 years old. I actually knew him for 4 years prior to him becoming mine through my sister's friend. When I found out they were cutting back the herd and he was on the list to go to a potential slaughterhouse, I was heartbroken. Well 2 months before my birthday, he became mine and I became his!
Dusty and I have never really had the chance to compete because he was more my learning horse and older than I was told. Dusty served a greater purpose, though, one God knew I needed. I battled and still battle suicidal thoughts and deep depression, some of which are hereditary and some that are not so much. Dusty has been my rock.
I also have three lovely minis. Yes, lovely. Violet is a bay paint, and then her two daughters Angelina and Juliet. Dusty thinks he is their father, and I don't dare tell him he isn't. They are a big family, and they are the reason I try as hard as I do.
I don't currently compete with horses or ride, because Dusty is retired due to several founder episodes which we now have under control, and he is in remission living his best life. My minis are a comical trio that loves to be in your pocket like big playful dogs.
I currently take a lot of photos of my equine animals, volunteer my knowledge to those I can help, and mentor younger people entering the equine world. I do hope to get into trail riding and equine competitions more in the future.
I am currently a college student getting my A.A.S. Business degree. I also am an admin of WWEC and WWEC sister groups, Diego Ranch "Let's talk about equine therapy" and founder of Happy Horse Happy Life.
I love equines, I do believe they have a healing power that radiates from them. The outside of a horse is truly good for the inside of a person. I'm not a multi-ribbon winner, or someone who wins checks thanks to their horses every weekend, or someone who has a quarter or half a million-dollar equine facility, I am just a horse-crazy girl. I always have been. I also love and believe in unicorns, so even crazier. Thanks for reading my equine story!
~Hannah Marie Ross, Ross Hill Farm, Arkansas